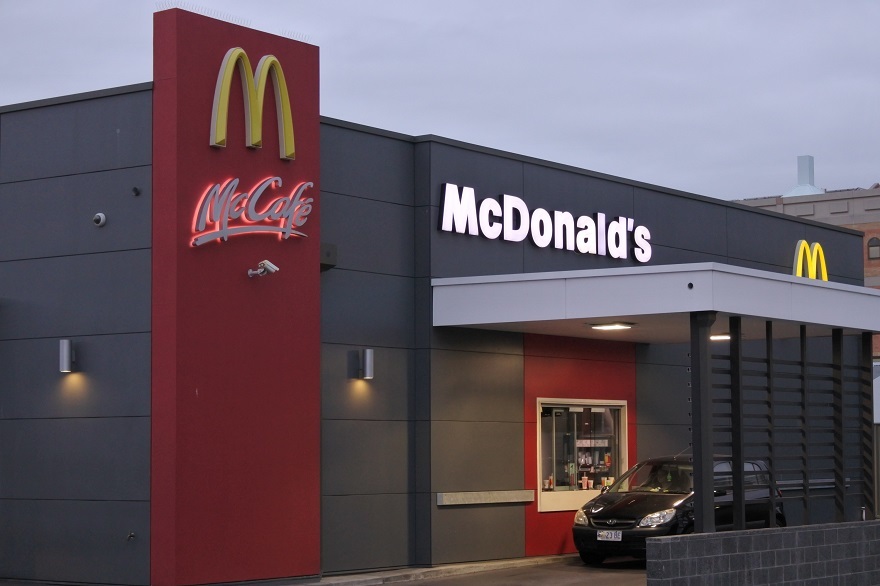 Estimated Reading Time: ~10 minutes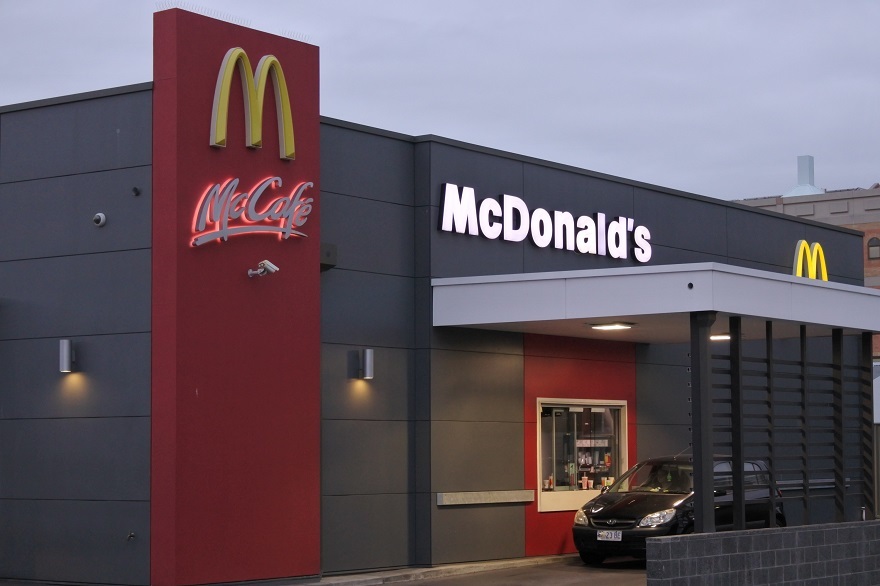 While McDonald's wasn't the first franchise business, it has become the premier example of the business model. With roots that trace back to a Southern California drive-in started by brothers Dick and Mac McDonald, McDonald's has grown to a network of well over 38,000 locations in more than 120 countries.
So how did the chain grow from a single restaurant into the expansive corporation it is today? The full answer isn't a short one. However, three characteristics stand out when considering the decades-long success of McDonald's: consistency, innovation and resiliency.
Consistency
It doesn't matter if you're visiting a McDonald's in California or Connecticut, America or Australia—you're going to have a similar experience wherever you are. This highlights Ray Kroc's vision for McDonald's from the beginning.
Kroc was a salesman from Illinois who ventured to San Bernardino, California in 1954 after receiving a larger than normal order for the milkshake multi-mixers he was selling.
When he arrived in Southern California, he was intrigued with what he witnessed. The restaurant was efficiently serving a large number of customers…and those customers seemed pleased with the food they were receiving.
Sensing a business opportunity with a lot of potential, he made a proposal to the McDonald brothers to begin franchising their restaurant concept, which the brothers eventually accepted. Kroc opened his first McDonald's in 1955 in Des Plaines, Illinois.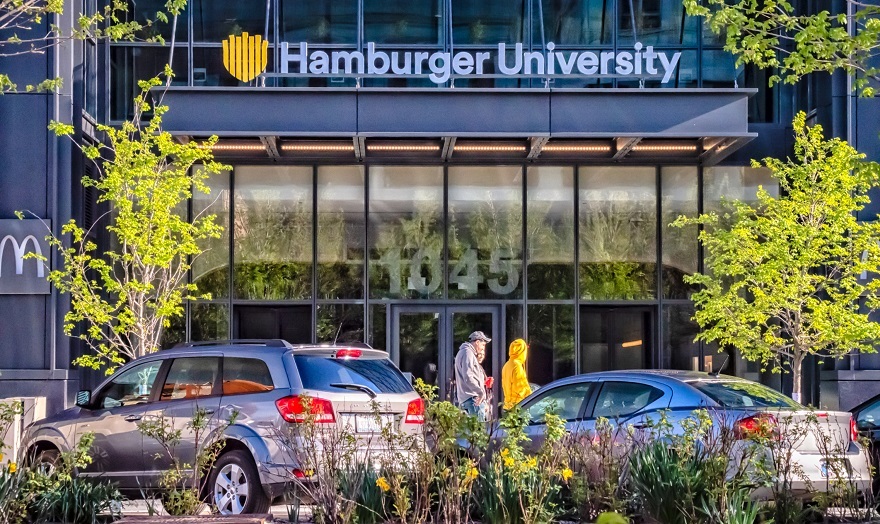 "Quality, Service, Cleanliness and Value" was Kroc's motto.
His belief in this motto was so strong he went on to found a training school in 1961, "Hamburger University," which remains the training program for franchisees.
The curriculum is based upon the four concepts, as well as lessons Kroc learned from his initial years in operating the franchise. Consistency, of course, is vital to any franchise system and Hamburger University has systematically taught McDonald's franchisees how to run a restaurant the way Ray Kroc envisioned over 60 years ago.
Customers know what to expect and can rely on that knowledge when making a decision on where to eat. The early efforts towards process repetition and efficiency not only set the basis for McDonald's success from the standpoint of customers' expectations, but also help McDonald's stay on top in a culture where producing at a quick pace is commonly expected.
Innovation
At first, the characteristics of consistency and innovation seem to contradict one another. But, in fact, they've work together to allow for McDonald's continued growth.
Staying consistent with the core components of your business doesn't mean the products you sell, or even the way you deliver them, have to stay the same. With a solid foundation and established processes, you can tweak your product to better serve your customers without causing disruptions.
Innovation stemming from responsiveness its customers and franchisees has played a big role in McDonald's fending off stagnation over the years.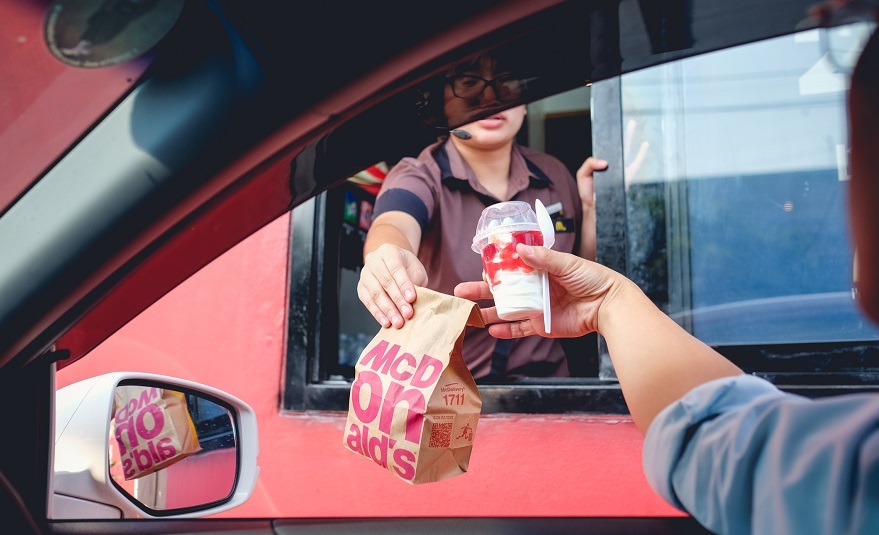 For example, in 1975 a group of potential McDonald's customers had a problem: They were soldiers and, at that time, soldiers where they were located weren't permitted to get out of their cars while wearing their fatigues.
After learning of this problem, McDonald's came up with a solution: add a drive-thru. The first McDonald's drive-thru was located near military base Fort Huachuca in Sierra Vista, Arizona to serve the soldiers there. Additional drive-thru locations in Georgia and Oklahoma City soon followed.
More recently, McDonald's was going through one of its longest sales lags in history. It was also learning the lesson many legacy businesses have had to learn: Customers have the upper hand in today's market, and it's best to listen to what they want when they tell you—then act accordingly.
The biggest example of McDonald's giving customers what they want is the arrival of all-day breakfast.
For years, McDonald's customers had filled message boards asking for all-day breakfast. But McDonald's was hesitant to make the change out of fear of slowing down its kitchen speed—a hallmark in its efforts for consistency.
However, as sales continued to disappoint investors, executives changed their tune. Beginning on October 6, 2015, breakfast sales were extended past the traditional cut off time of 10:30am. The change inspired a level of goodwill for the fast food franchise that hadn't been seen in a while.
When it comes to keeping up with customer tastes and wants over the years, franchisees have been instrumental to McDonald's growth. Below is just a sampling of products that were introduced after being developed by some observant and innovative McDonald's franchisees:
Happy Meal
Filet-O-Fish
Big Mac
Hot Apple Pie
Egg McMuffin
McFlurry
These menu innovations (along with items developed in the corporate test kitchen) have allowed for McDonald's to develop product offerings for all meal times and the snack periods that fall in between, allowing for greater profitability.
But, at the same time, McDonald's takes great care not to effect the consistency of the consumer experience when a new item is introduced. As then-CEO James Skinner said in a 2010 interview with CNBC, "[McDonald's doesn't] put something on the menu until it can be produced at the speed of McDonald's."
Resiliency
Perhaps the biggest reason McDonald's has been a success for so long, however, is its ability to weather storms. Though the trajectory for McDonald's has been primarily upward throughout its existence, the company has had to weather several challenges and controversies.
McDonald's has had many lawsuits and negative press directed at it for various issues. How does McDonald's combat this negativity and not have it derail its operation? From an outside perspective, it appears that at least part of their strategy entails acknowledging the concern or issue, then dedicating resources in-house to staying on top of the issue.
For instance, when it comes to health concerns and sustainable environmental practices, activists have been raising concerns over McDonald's policies for decades.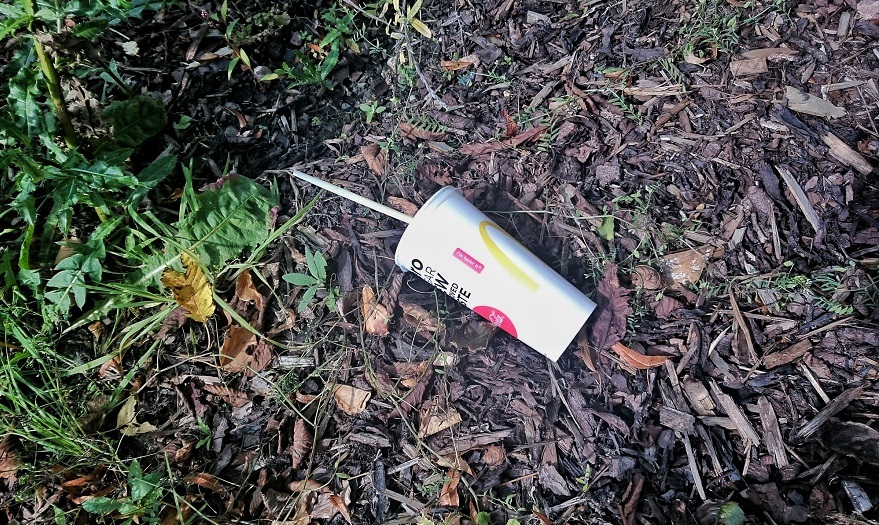 In the mid-1980s, McDonald's began facing one of its staunchest challengers in the activist group London Greenpeace (not affiliated with the international Greenpeace organization). In a leaflet entitled "What's Wrong with McDonald's?" the group alleged that the food that McDonald's served was bad for people's health and that actions used to produce their food products and packaging contributes to the destruction of rainforests, among other things.
In response, McDonald's formally established a Global Environmental Commitment in 1990 that outlines the steps they have taken to reduce solid waste, conserve and protect natural resources, along with encouraging others to be accountable for their actions. One of results of this commitment is now over 80% of McDonald's consumer packaging is made from renewable materials.
However, McDonald's couldn't avoid the massive PR hit that came as a result from the efforts of London Greenpeace. The franchise starting suing members of London Greenpeace for libel in the early 1990s in an effort to squash the accusations, but a number of them fought back creating a ugly situation in and out of the courtroom.
The resulting "McLibel" case became the longest running trial in English history, during which there were a vast number of protests and negative press stories published globally. Despite getting a judgement mostly in its favor, the trial left McDonald's cleaning up a public image mess that some PR analysts have called one of the worst ever—if not the worst.
Resiliency is closely related to innovation. It seems the lessons learned have kept McDonald's striving to be as sustainable as possible. Throughout the years, the company had consistently issued updates on its sustainability practices.
Such as in 2003 when McDonald's formed the Global Advisory Council (GAC), an international team of experts assembled to provide McDonald's with professional guidance in the areas of nutrition and children's well-being.Or its initiative to have 100% of guest packaging come from renewable, recycled, or certified sources "with a preference for Forest Stewardship Council certification" by 2025.
And progress is being made towards those stated sustainability goals. In November 2019, the company declared the completion of one of its previously stated goals, announcing "that 100% of the ground and whole bean coffee for U.S. restaurants is [now] sustainably sourced."
Menu innovation has also come in response to the desire of critics and consumers for healthier choices. Some examples of these choices include: an increased variety of salads, fruit and maple oatmeal, as well as the option of being able to order a Happy Meal with apple dippers and apple juice or 1% low-fat milk as the drink. In addition, McDonald's was one of the first fast food restaurants to provide nutrition facts on its packaging.
McDonald's has also taken some more steps towards transparency. Its "Our food. Your questions." campaign is designed to combat the negative stereotypes McDonald's has picked up over the years, and allay the fears a number consumers have about McDonald's food.
Changes to the company's food practices such as declaring its chicken antibiotic-free in the U.S., adding real butter to its breakfast muffins, and using cage-free eggs has helped the chain garner positive customer feedback and bounce back from bumps in the road.
Looking Toward the Future
McDonald's is obviously looking to use technology to its advantage.
Beginning in 2017, the company started a technology boost, rolling out smartphone ordering and paying in addition to the previous functionality of its app. McDonald's started focusing on self-service kiosks and digital menu boards as well.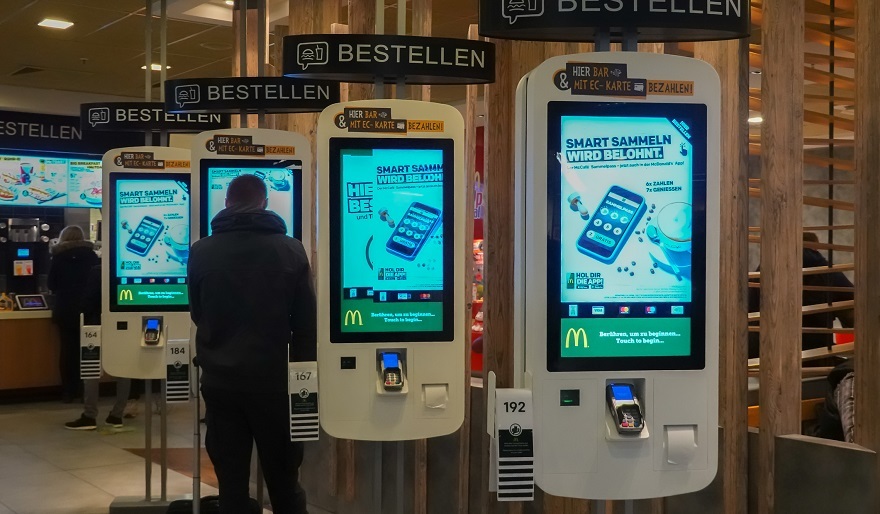 Fast forward to 2019 when the franchise went on a tech buying spree.
The buying started in March, with McDonald's acquiring Dynamic Yield, a personalization and decision logic technology firm based in New York and Tel Aviv. Roughly a week after the Dynamic Yield acquisition, McDonald's bought a 10% stake in Plexure, a New Zealand mobile app developer. According to McDonald's, the purchase was made to improve back-end and front-end features, customer functionality and customer targeting.
Then in September, McDonald's Corp. bought artificial intelligence startup Apprente, which uses its A.I. capabilities in the area of speech recognition and automated voice assisting. Like the Dynamic Yield acquisition, the technology gained in the Apprente deal is expected to be utilized mainly in the drive-thru—but later via kiosks and mobile devices as well. McDonald's followed the Apprente deal up with one with Dutch company Adyen NV in December for mobile app payments.
Also on the tech front, the franchise is now even giving potential employees the chance to start their applications via voice assistants such as Alexa or Google Assistant. According to McDonald's, the process, named Apply Thru, is the first voice-initiated application process. As of early 2020, Apply Thru is currently available in the United States, Australia, Canada, France, Germany, Ireland, Italy, Spain and the United Kingdom. But the company plans to expand the capability into other countries.
Lessons to Be Learned
Very few companies will ever come near the magnitude of operation McDonald's has achieved. But the lessons the corporation showcases are on display to be learned by entrepreneurs striving to make their company the best it can be.
The success of McDonald's can be attributed to many more factors that have been discussed in this article, but these are some that have contributed heavily to it. The takeaways:
Developing strong, efficient processes and procedures and remaining consistent on them allow for businesses to develop consumer confidence in the brand.
Having the foundation of consistent processes allows businesses the flexibility to innovate and adapt to consumers' concerns, and improve the brand with minimal disruption.
Problems and downtimes will happen in business. Having an established rapport with consumers can help businesses be resilient when difficulties arise.
Listen. Customers know what they want. The main function of a business is to discover these wants and cater to them. When customers are telling you what their desires are, it's an invitation for growth and deepening bonds for the future.